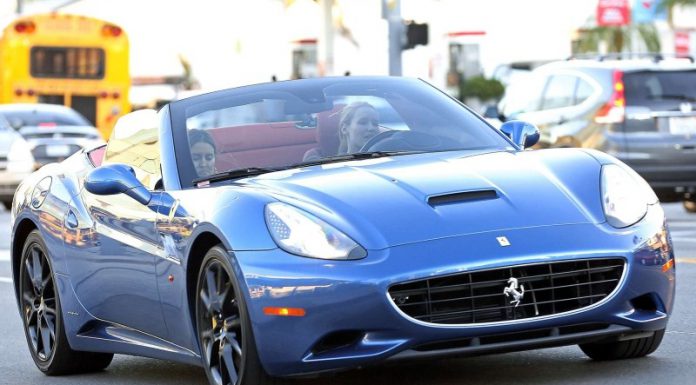 Australian rapper Iggy Azalea has unquestionably taken the American hip hip industry by storm in the last year walking home with a number of prized awards and a number 1 single. As a result, she is stepping up her car game in line with her success and was recently snapped behind the wheel of a light blue Ferrari California.
Alongside the blue paint scheme, this California is riding on a set of gloss black wheels with yellow brake calipers and yellow Ferrari centre caps. What's more, the optional Ferrari shield is also featured on both front quarter panels.
Interestingly, this California isn't actually owned by Azalea. Instead, it is owned by her boyfriend and Los Angeles Lakers basketballer Nick Young.
[Via Auto Evolution]