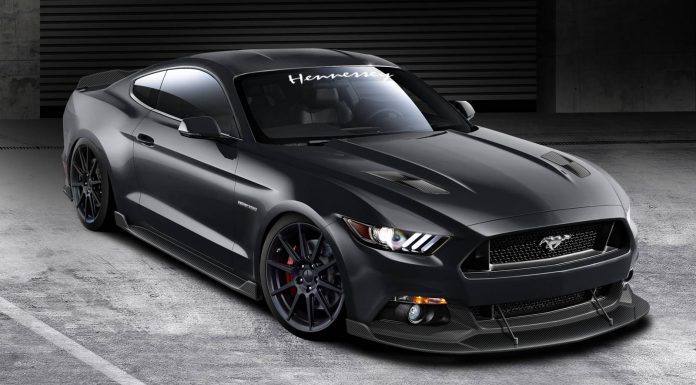 Hennessey Performance is currently preparing its extensive range of upgrades for the 2015 Ford Mustang. To get a feel for how the car performs, the company's founder John Hennessey recently took his just-delivered Mustang GT onto the street to see what it is made of.
[youtube]https://www.youtube.com/watch?v=NIgejAV07TA#t=204[/youtube]
Alongside some highway cruising, Hennessey sees how the new Mustang GT performs from a standing start all the way through to 241 km/h (150 mph). All told, the Mustang GT will reach 225 km/h (140 mph) from zero in 22.25 seconds. It then takes a further 27 seconds to creep up to 241 km/h.
Powering the 2015 Ford Mustang GT is a 5.0-litre naturally aspirated V8 engine that produces an impressive 435 hp and 400 lb-ft of torque. To help create the uprated V8, Ford implemented larger intake valves, larger exhaust valves, revised intake and exhaust camshafts, stiffer valve springs, a new cylinder head casting, Sinter forged connecting rods, redesigned piston tops and a rebalanced forced crankshaft.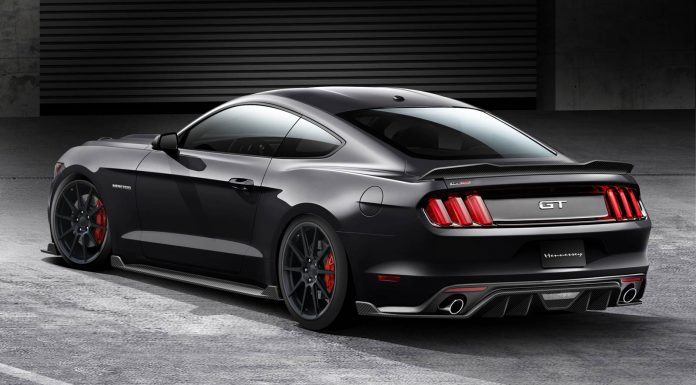 So far, Hennessey has previewed its HPE700 package for the car. It will see the addition of a Roots-style supercharger with the throttle body also upgraded, a stainless steel exhaust system added as well as upgrades to the fuel injector and fuel pump. All told, the 2015 Hennessey Mustang HPE700 will deliver an impressive 717 hp and 632 lb-ft of torque. As a result, it will sprint to 96 km/h (60 mph) in a mere 3.6 seconds and complete the quarter mile in just 11.2 seconds at 210 km/h.