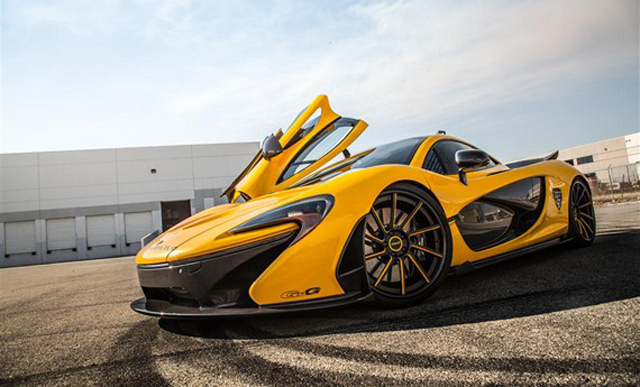 A rare Volcano Yellow McLaren P1 is currently up for sale in the U.S. with its owner parting ways to take delivery of a full carbon P1 in the near future.
The owner is the president of WTW Corp, Diko Sulahian. Since taking delivering of the hybrid hypercar in June, it has covered a mere 325 miles so while technically second-hand, it really is a brand new car for any prospective McLaren buyers who missed out on ordering a P1 from the factory.
One of the most interesting aspects of this P1 is that it has been fitted with a set of custom Giovanna GFG Forged FM-562 wheels measuring 20-inch at the front and 21-inch at the rear. To ensure the new wheels don't upset the balance or driveability of the car, they are the same width and have the same offsets as the factory wheels.
The asking price is currently sitting at $2.3 million.
[Via duPont Registry]