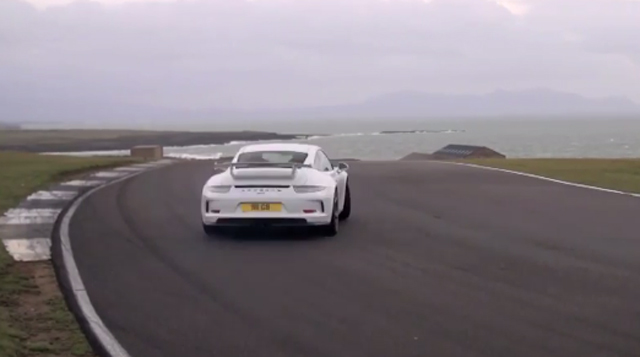 Chris Harris has just launched his very own YouTube channel after parting ways with the Drive network and to kick it off in style, our favourite automotive journalist recently pitted the Ferrari 458 Speciale against a new Porsche 991 GT3 at the Angelesy Circuit in the U.K!
[youtube]https://www.youtube.com/watch?v=ysaE9i2RNyE[/youtube]
We recently saw the two pitted against each other by Car Magazine but that was on the road and not on the track where these two sports cars are absolutely at home.
On paper, there are few similarities between the 458 Speciale and the 911 GT3. The 911 has its engine in the rear, while the 458's is in the middle. The 911 has a 3.8-liter inline-six, while the Ferrari has a busy 4.5-liter V8. But both these cars currently represent the most pure and high performance variants of the models they are based on, making them perfect candidates for a head-to-head comparison test.