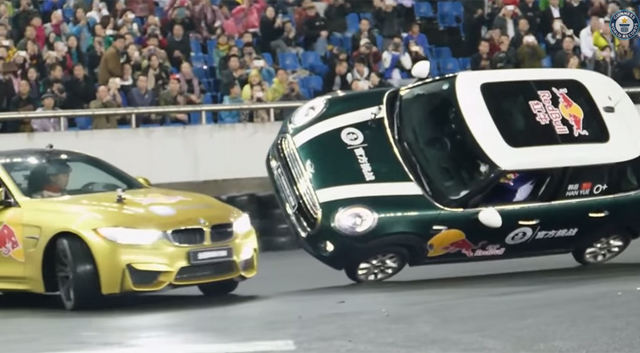 With a potent twin-turbocharged 3.0-litre inline six-cylinder engine beneath the skin, there's no doubting the potency of the latest BMW M4 Coupe. Now the new German sports car has set an intriguing Guinness World Record after doing the highest number of donuts around a car driving on two wheels in one minute.
[youtube]https://www.youtube.com/watch?v=zrYHy0yeKCU#t=51[/youtube]
The record was set in Chongqing China earlier in the month and saw M4 driver Zhang Shengjun do no less than 10 donuts around a Mini Cooper. That Mini was being driven by Han Yue at a snails pace on two wheels.
As a reminder, the aforementioned engine powering the BMW M4 delivers a total of 431 hp and more impressively, 550 Nm of torque.