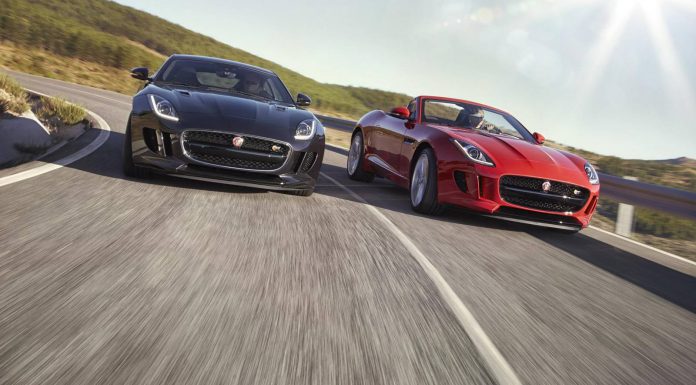 With the launch of the all-wheel drive and manual transmission options for the Jaguar F-Type at the Los Angeles Auto Show 2014, the F-Type range has been increased from six models to 14. However it has emerged that in some markets, particularly the U.S., the existing rear-wheel drive V8-powered Jaguar F-Type models will no longer be available.
Instead, Jaguar will only offer the F-Type V8 S and F-Type R Coupe in the U.S. with the new all-wheel drive system while in other markets, V8 customers will be able to choose between rear-wheel drive and all-wheel drive.
The decision to drop the rear-wheel drive system for U.S. bound F-Type's fitted with the supercharged 5.0-litre V8 was made largely because American customers rarely custom order their vehicles like in Europe. As a result, executives at the British firm came to the conclusion that most new F-Type owners would opt for the all-wheel drive system for the range-topping F-Type models.
While we've yet to get behind the wheel of an all-wheel drive Jaguar F-Type, the F-Type's chief engineer Russ Varney revealed to Car and Driver that the car will still be able to drift while providing faster acceleration and improved cornering grip.
[Via Car and Driver]