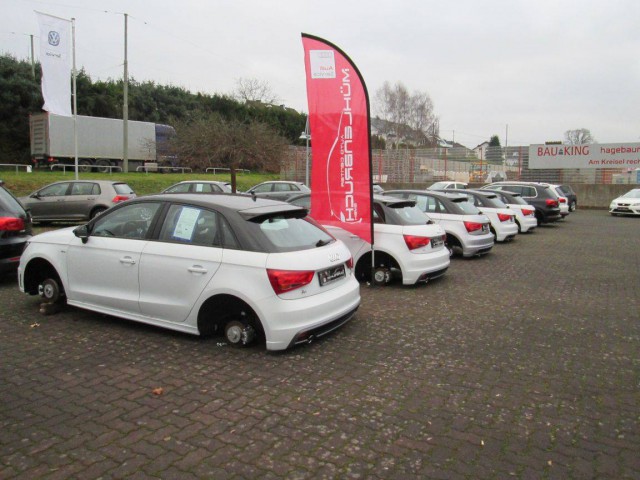 This is something you can put down in the category of 'this doesn't happen every day'. A luxury car dealership in Germany recently suffered a bizarre robbery which saw the thieves take the wheels off no less than five white and black Audi A1s as well as three Volkswagen Tiguans.
The Volkswagen dealership is offering a 5000 euro reward for any information which will lead to the apprehension of the thieves. As the pictures show, the cars were left to sit on their brake discs following the brazened theft inevitably causing further damage.
It remains unclear why the perpetrators targeted the wheels of the Volkswagen Group models on display but the thieves shouldn't have been hard to spot on the night of the 14th of November as it is hard to hide 32 wheels!