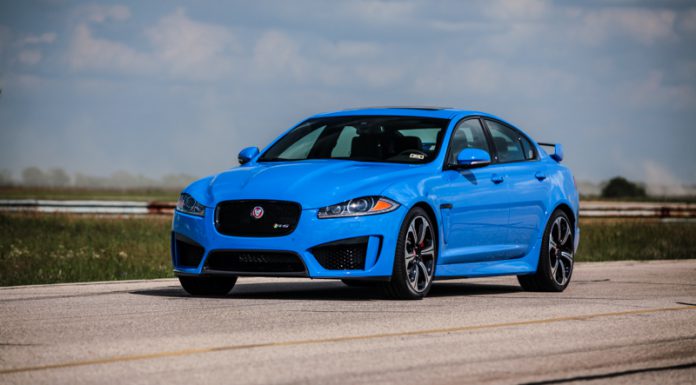 Complete with a supercharged 5.0-litre V8 engine, no one in their right mind would call the Jaguar XFR-S underpowered. In typical Hennessey Performance fashion however, the American firm offers a power upgrade for the car dubbed the HPE650.
As the name suggests, the upgrade helps the Jaguar XFR-S deliver a total of 650 hp at 6300 rpm. To achieve such an impressive power gain, Hennessey modified the air intake system and tuned the ECU.
Typically, the Jaguar XFR-S delivers 550 hp and 502 lb-ft of torque released through a blend of engine-management controls and a new exhaust system, the XFR-S has enough credentials to back up the imposing new looks.