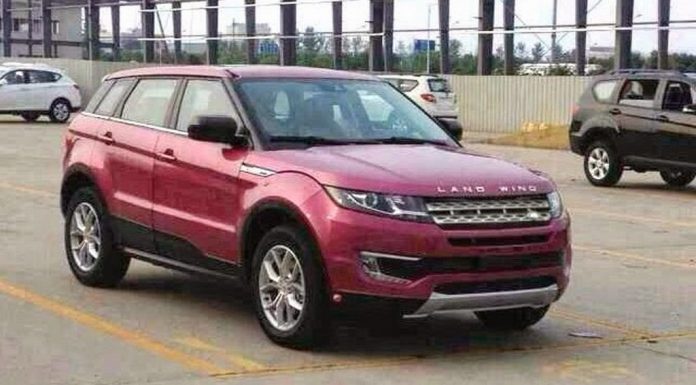 Land Rover is preparing to complain to Chinese officials over the recently revealed LandWind X7 SUV introduced into the Chinese market.
Land Rover is understandably upset just how closely the LandWind X7 mimics the popular Range Rover Evoque from a styling standpoint. As a result, Land Rover considers it Intellectual Property theft and is planning to work with its partners at Chery to "find a way around this situation."
While speaking with Autocar, Land Rover chief executive officer Dr Ralf Speth said, "The fact that this kind of copying is ongoing in China is very disappointing. The simple principal is that it is not something that should happen; the Intellectual Property is owned by Jaguar Land Rover and if you break that IP then you are in breach of international regulations that apply around the world.
"I will talk to our officials and I will talk to our partners at Chery to find a way around this situation. I cannot imagine Chinese officials will be happy at any actions that undermine the credibility of the country. What we have seen today is not correct," Speth said.
[Via Autocar]