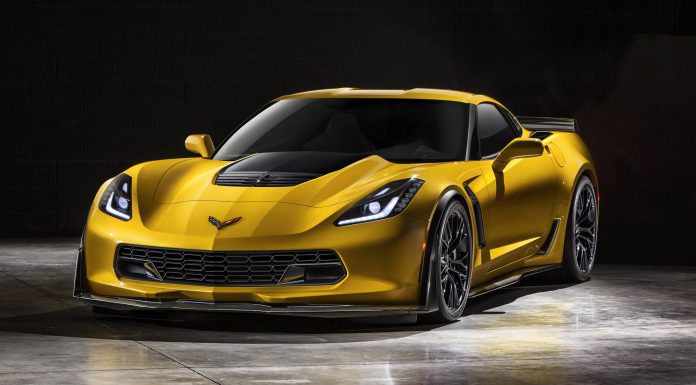 Hennessey Performance has just released preliminary details about its upcoming upgrade package for the 2015 Chevrolet Corvette Z06. Dubbed the HPE1000, Hennessey is targeting the famed 1000 hp mark with the package.
In order to reach this mark, a number of extensive performance modifications will be done. First off all, the standard supercharger will be replaced with a larger 2.9-litre unit. Additionally, the engine will be fitted with forged pistons and forged steel rods, a custom HPE camshaft, a new high-flow intercooling system, ported cylinder heads, upgraded intercooler and intercooler heat exchanger and long-tube stainless steel headers.
Additional upgrades will include stainless steel midpipes and high-flow catalytic converters. Elsewhere, the Hennessey Corvette Z06 HPE1000 will come with all the other common upgrades from the firm like dyno tuning and road testing, new badging and premium floormats. Additionally, carbon fibre door sill plates will be available alongside Hennessey H10 monoblock wheels.