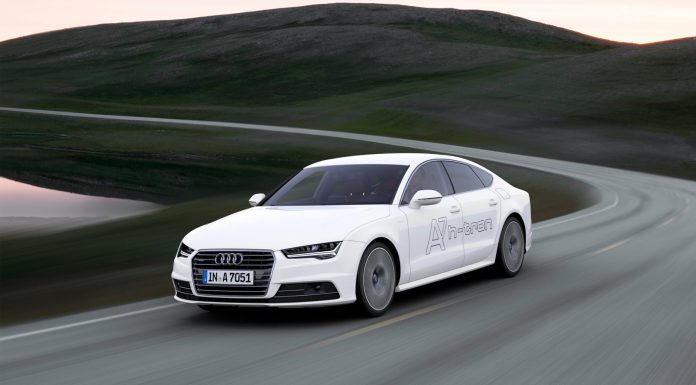 Described as a technical demonstrator, the Audi A7 Sportback H-Tron Quattro Concept just revealed at the Los Angeles Auto Show 2014 features a revolutionary hybrid powertrain and could usher in a new face for hybrid vehicles. With this in mind, the German marque has hinted it is interested in bringing the car to the production line.
While speaking with Autocar, Audi technical chief Ulrich Hackenberg revealed he's belief that hydrogen powered cars will become more prevalent in the future and a production-spec A7 Sportback H-Tron Quattro could presumably become one of the first.
"This is the most forward-looking concept from our research and development team. The A7 h-tron is unique in many regards," he said. "It is the first performance fuel cell vehicle, but it's important to know that CO2 emissions are zero. This is outperforming the competition. It is a bold statement for the potential of fuel cells and a benchmark innovation."
In case you haven't had a chance to read our official post about the A7 Sportback H-Tron Quattro Concept, it features a hydrogen fuel cell with a turbocharger that forces the air into a cell stack. The hydrogen cell operates across a temperature range of 80 degrees Celsius. Cold-starting performance is guaranteed down to -28 degrees Celsius. Additionally, the A7 Sportback H-Tron Quattro Concept uses an electric motor and battery pack.
[Via Autocar]