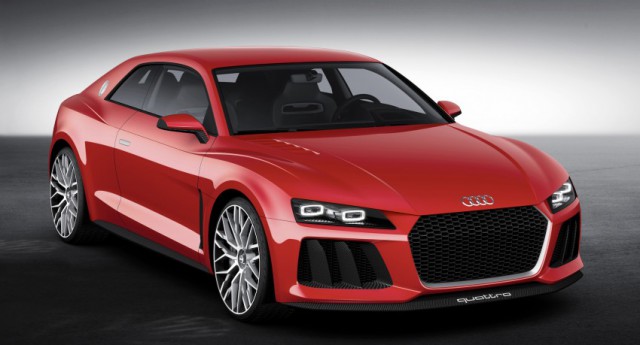 Despite word about last year's Audi Sport Quattro going dry a few months ago, the German firm's new head of design Marc Lichte has confirmed that the project is still alive.
While speaking with Autocar at the Los Angeles Auto Show 2014, Lichte commented about the car and said "We are working on Quattro, it is still alive." As if the news about the project still being on wasn't enough to spark your interest, the next bit surely will.
Lichte also confirmed that the production-spec modern Audi Quattro could be even more radical than the concepts shown last year and in 2010.
"The two concepts we did had base potential but we can do something more extreme. We have restarted this project and made them more extreme. It's still a secret though… There will be surprises," he said.
According to rumours from the start of the year, the Audi Sport Quattro could act as the firm's premier performance GT and slot between the TT and R8. As a reminder, the Audi Sport Quattro Concept featured an advanced hybrid powertrain when it was revealed late last year with around 700 hp.
[Via Autocar]