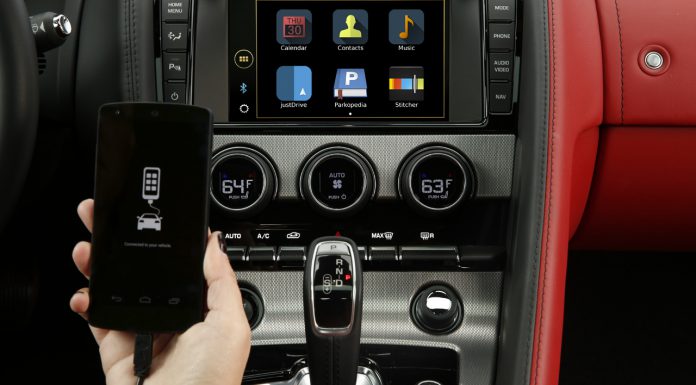 Jaguar Land Rover has just announced and detailed its new justDrive system set to be added to its existing InControl infotainment system.
The new justDrive system was developed by Silicon Valley's CloudCar and is a free app which employs hands-free technology and allows the driver or a passenger of a Jaguar Land Rover model to control a selection of features in the InControl system by simply plugging a smartphone into the USB port and speaking.
Discussing the new technology, director of research and technology at Jaguar Land Rover, Wolfgang Epple said, "Our InControl system already allows the driver to plug their smartphone into the vehicle and then safely control their apps through the vehicle's touchscreen. The apps are enhanced for in-car use, so it is like having your smartphone installed in your dashboard.
"Today, we are advancing our InControl system a stage further and to the forefront of the industry with the launch of justDrive. This moves the driver from the task-oriented, app-specific touch-based use of individual apps, to full control of all aggregated app content through plain natural speech or a common touch interface."