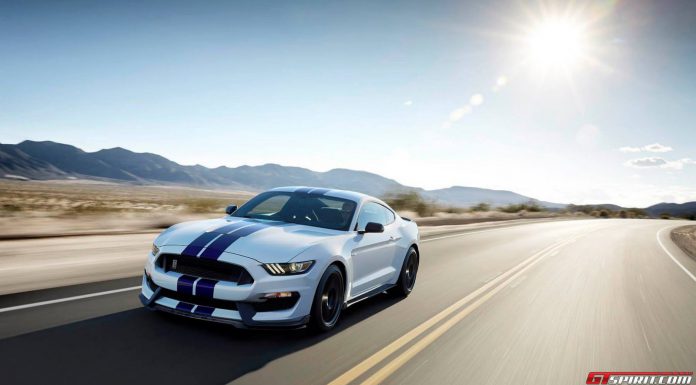 Just yesterday, the covers were taken off the 2015 Ford Mustang Shelby GT350. Created as Ford's answer to the successful Chevrolet Camaro Z/28, the new GT350 promises to be the most capable Mustang of recent years.
Now it has emerged thanks to Mustang6G that the brand new 5.2-litre V8 engine powering the GT350 is even more impressive than once thought. While the sixth-gen Mustang GT's 5.0-litre V8 revs to 7000 rpm and the Chevrolet redlines at 7100 rpm, it has been revealed that the redline of the Mustang GT350 sits between 8200 and 8300 rpm!
From a power standpoint, this engine promises to deliver over 500 hp and 400 lb-ft of torque. The engine uses a flat-plane crankshaft as rumoured to help the engine breathe easier. When it is all said and done, this new 5.2-litre V8 is the most powerful naturally aspirated Ford production car engine ever revealed.
As you would expect, power is then sent to the rear wheels through a six-speed manual transmission. A tweaked Torsen limited-slip differential is also utilised. As of yet, Ford has yet to release performance details about the new Mustang Shelby GT350 but these could come at the L.A. Auto Show itself or at a later date.
[Via Motor Trend]