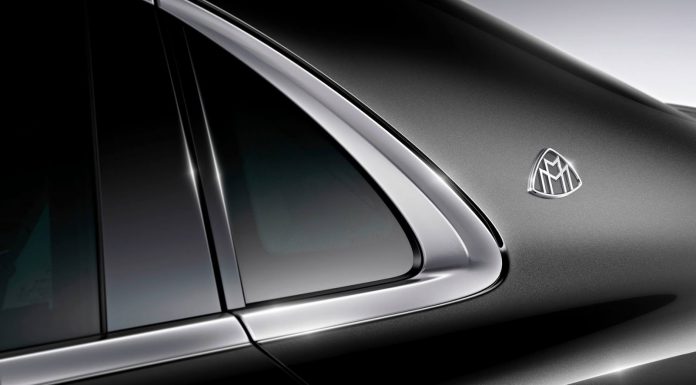 Prior to the debut of the range-topping Mercedes-Maybach S600 at the Los Angeles Auto Show 2014 and Guangzhou Motor Show 2014 this week, a third teaser image has been released.
This particular teaser may not reveal much but it is quite significant. It marks the return of the Maybach emblem to a Mercedes-Benz branded product while also revealing the extender rear window and C-pillar. Elsewhere, chrome can be found throughout alongside gloss black trim.
As the name of the new model also suggests, the Mercedes-Maybach S600 will use the same engine as the regular wheelbase S600. That means it will be powered by a 6.0-litre twin-turbocharged V12 delivering 523 hp and 612 lb-ft of torque.
Further down the road, S500 and S400 variants will be offered. The former will make use of a twin-turbo 4.7-litre V8 with 455 hp and 516 lb-ft of torque while the entry-level S400 will feature a 333 hp 3.0-litre V6.