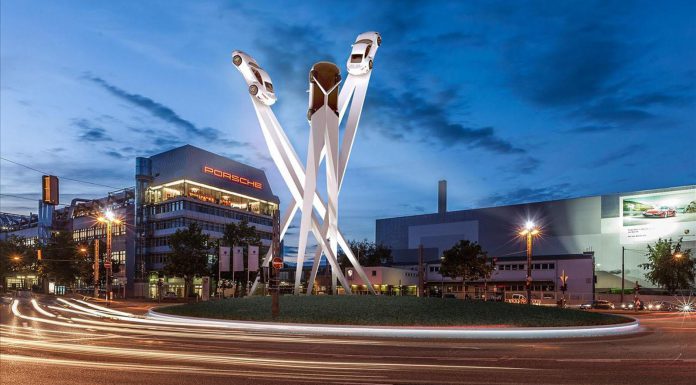 Porsche is set to erect a massive 911 sculpture outside the German firm's headquarters in Stuttgart. To promote the upcoming work of art and give us a taste for how it will look, Porsche has released the following few renderings.
The sculpture is clearly reminiscent of the one on display at the Goodwood Festival of Speed back in 2013 to celebrate the 50th anniversary of the Porsche 911. When constructed, the new 911 sculpture will be 24-metres high and about 10 metres wide at its base. It will display three Porsche models although it remains unclear just what three Porsches have been selected.
The construction of the Porsche 911 sculpture will take place during the summer holidays of 2015 and promises to add an extra special element to the Porsche Museum which is next door.