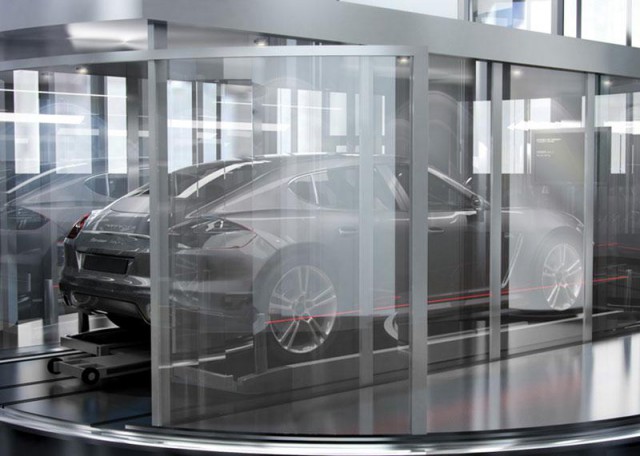 While Porsche is best known as an automaker, Porsche Design is actually venturing into the property market and currently developing what it dubs 'Porsche Design Tower' in Miami. The tower will be a luxurious apartment complex with 132 apartments stretched across 57 floors. In previewing the facility , Porsche revealed a selection of virtual models and one of them could be a future Porsche Pajun, or the long-rumoured baby Panamera.
Shown in the picture above, the Porsche sedan is clearly distinguishable from the existing Panamera. The roofline is different, the overhangs shorter and the wheelbase also significant reduced. While this is far from conclusive, it does add fuel to the fire that Porsche is developing a new entry-level luxury sedan.
It was back in mid-July when we last heard about the Porsche Pajun. At that stage, it was suggested that the Maserati Ghibli and BMW 5-Series rivalling Porsche sedan had been pushed back to 2019.