A man is lucky to be alive after crashing his brand new 2014 BMW M4 heavily in South Africa recently.
The crash occurred in Klerksdorp and while specific details remain unknown, it seems apparent that the German sports car rolled multiple times due to the extensive damage to every single body panel of the car.
It is also reported that the roof was cut off following the crash to safely remove the driver. While the car is a complete loss, the driver managed to walk away with just cuts and bruises!
As a reminder, the BMW M4 makes use of a twin-turbocharged 3.0-litre six-cylinder engine pumping out a monstrous 425 hp and helping the car reach 100 km/h in the low 4 second range.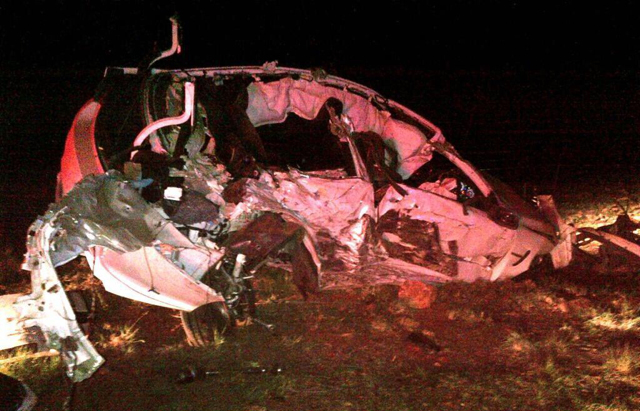 [Via Bimmer Post]