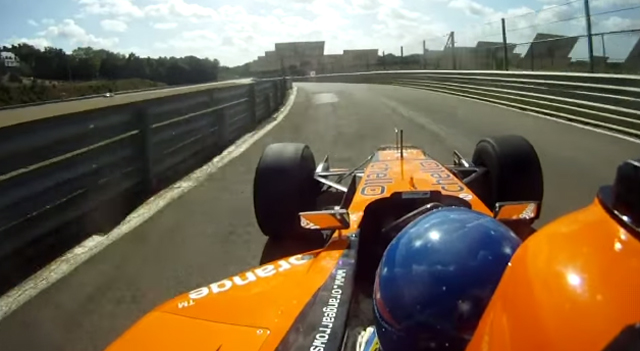 Track days always bring out some very impressive cars from track-tuned supercars through to small hot hatches and their brave owners. At a recent track day at the Zolder Circuit however, someone decided to bring along an Arrows 22A Formula One car and as you could imagine, it simply embarrassed every other car on the track even making a white track-tuned Radical look pedestrian!
[youtube]https://www.youtube.com/watch?v=hDfXMDApLNM#t=40[/youtube]
Beyond the sheer speed of the Arrows F1 car, its screaming V10 engine makes all the other cars on track seem as if they're electric!