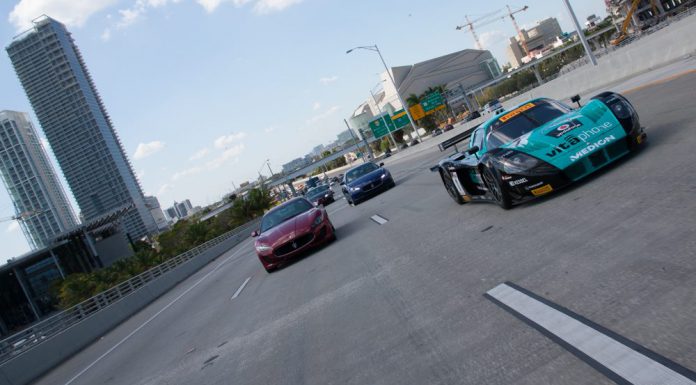 In typical Miami flamboyance, a race-prepped Maserati MC12 Corsa recently hit Ocean Drive on its way to the Classic 24 Hour event in Daytona.
Flanked by a fleet of modern Maserati models, this particular MC12 Corsa is complete with the famous black and aqua Vitaphone livery and must have been truly jaw-dropping to see on a public road!
Just 12 examples of the Maserati MC12 Corsa were ever manufactured. Created in a similar vein to the Ferrari FXX, the car was designed solely for private track-day use. Beneath the skin is a V12 engine delivering around 750 hp.