Back in October, Felipse Massa's unique Ferrari LaFerrari was snapped in Monaco for the very first time. Complete in gloss black with red accents, it is certainly one of the most exquisitely specced LaFerrari's currently on the roads.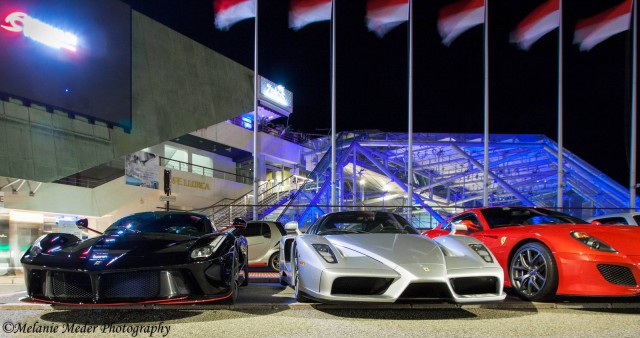 While Winter in Monaco is fast approaching, the small country on the French Riviera provides all year round for supercar spotters and photographers and our good friend Melanie Meder Photography recently stumbled upon Massa's LaFerrari parked alongside its predecessor, a silver Ferrari Enzo!
As a reminder, LaFerrari is powered by a 6.2-liter V12 engine producing 789 naturally aspirated horsepowers. This powerplant is mated to a 161 horsepower electric motor, resulting in a combined output of 950 horsepower. The sprint from 0-100 km/h is done with in less than three seconds, while 0-300 km/h happens in under 15!