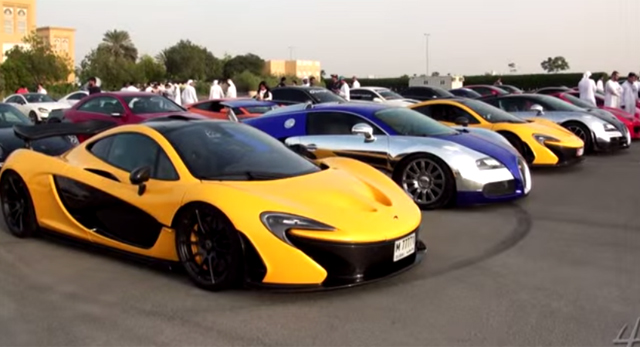 As part of the recent Super Sprint supercar event held in Dubai, a number of drag races were held between some of the quickest cars in attendance. That included two yellow McLaren P1s going against not only the mighty Bugatti Veyron but also against the world record holding Bugatti Veyron Grand Sport Vitesse.
[youtube]https://www.youtube.com/watch?v=hLU0-zX_SBI[/youtube]
Despite the races being held in the pitch black and it remaining unclear how hard the drivers were pushing, the first race sees the P1 defeating the Veyron while the 1200 hp Vitesse manages to pull away from the P1 in the second race.
If you could choose, would you have a McLaren P1 or one of these two Veyrons?