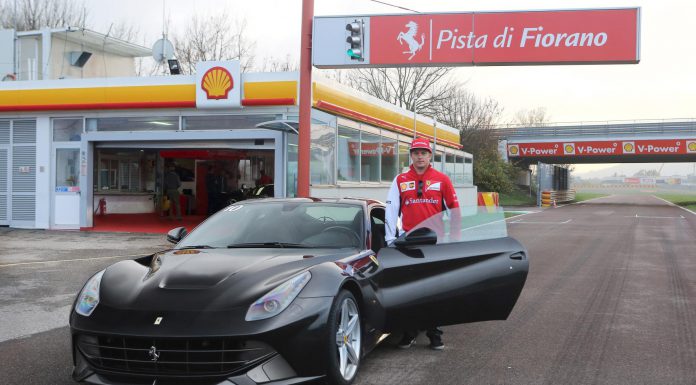 When you drive for a manufacturer like Ferrari, not only do you walk away with a very impressive payslip but as the following video shows, enjoy a number of perks. Ferrari Formula One driver Kimi Raikkonen recently hit the Fiorano test track in Italy in a handful of Ferrari F12 Berlinettas and showed eleven journalists just what the potent V12-powered supercar is capable of.
[youtube]https://www.youtube.com/watch?v=jZCzBS8b_Pw[/youtube]
Filmed on a slippery day, the video shows that Raikkonen absolutely loved sitting behind the wheel of the F12 Berlinetta and getting it sideways in almost every single corner. As you'd expect from a former World Rally Championship driver and a current F1 circuit, Raikkonen makes drifting the F12 seem effortless!