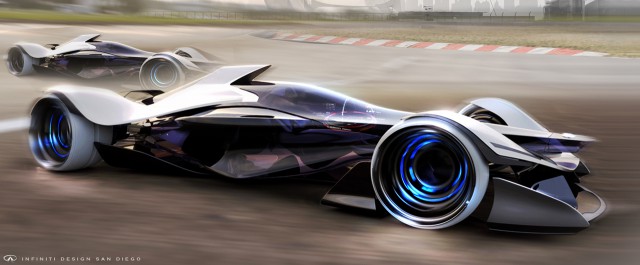 Every year at the Los Angeles Auto Show, a special Design Challenge is held to provide a glimpse into the future of motoring. This year, Infiniti is taking part and has just revealed its absolutely crazy design concept for the LA Design Challenge.
This year's challenge revolves around the question of "how will cars interact with us in 2029?" and in line with this, Infiniti has unveiled the Synaptiq concept. As you'd imagine, the Infiniti Synaptiq is unlike anything on the roads at the moment and has the characteristics of an open-wheeled racing carl with a low slung, glass cabin as sleek as a jet fighter's cockpit.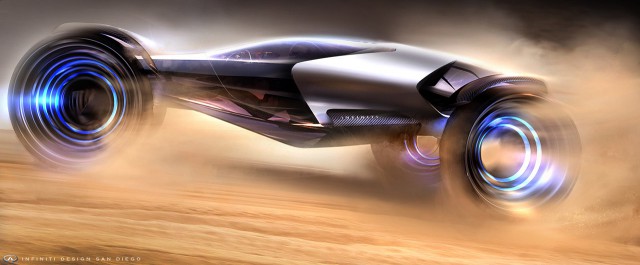 The Infiniti Synaptiq utilises a chassis which can enable the car to morph between a Formula One racer, an off-roader suited to crossing deserts and take part in a "radical gymkhana-style jet race through virtual pylons" as part of Infiniti's theoretical Air, Rally, Circuit triathlon competition.
The most interesting aspect of the Synaptiq is that the driver wears a Symbiotic User Interface Technology (S.U.I.T) which measures the inputs of the driver and includes a so-called "spinal lock attachment" which ensures the driver truly becomes one with the car itself.