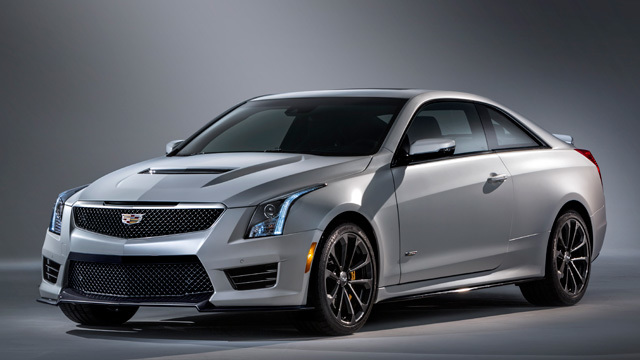 Just prior to the Los Angeles Auto Show 2014 kicking off, Cadillac has confirmed that the 2016 Cadillac ATS-V sedan will in fact debut alongside the ATS-V Coupe. Additionally, the race-spec ATS-V.R will make it a trifecta of new ATS-based variants debuting at the premiere North American auto show.
While we've yet to see images of the Cadillac ATS-V Sedan, one can reasonably assume it features all the same styling and aerodynamic upgrades as the ATS-V Coupe alongside the addition of two new doors. Designed to rival the BMW M3 and the new Mercedes-AMG C63, the ATS-V Sedan will use the same engine as the coupe.
That engine is the 3.6-litre twin-turbocharged V6 currently employed by the CTS Vsport. However, Cadillac's engineers have managed to extract more power and torque resulting in 450 hp and 445 lb-ft. This extra power has been achieved thanks to new titanium connecting rods, titanium turbocharger turbines, two water-to-air intercoolers as well as a new radiator dedicated to the transmission and electronically locking differential.
GTspirit will be reporting live from the Los Angeles Auto Show 2014 so expect to see some of the first live photos of the new ATS models here!