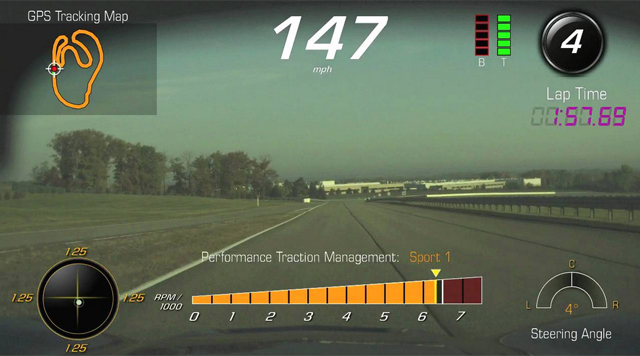 Earlier this year, Chevrolet unveiled the Performance Data Recorder for the 2015 model year Corvette Stingray. The advanced system incorporates a windshield mounted camera, audio recorder and all the sensors you could imagine and displayed through the American sports car's infotainment system. Now it has emerged that other Chevrolet products will receive the system in the near future.
While it remains unclear just what Chevrolet models could receive the Performance Data Recorder, Autoblog reports that the upcoming 2016 Cadillac ATS-V is a prime candidate to be the first non-Corvette car to be available with the system.
When quizzed about whether the Cadillac ATS-V would use the Performance Data Recorder, the executive vice president of global product development for General Motors, Mark Reuss coyly said, "There will be other uses, and it won't be that far away. How's that?".
[Via Autoblog]