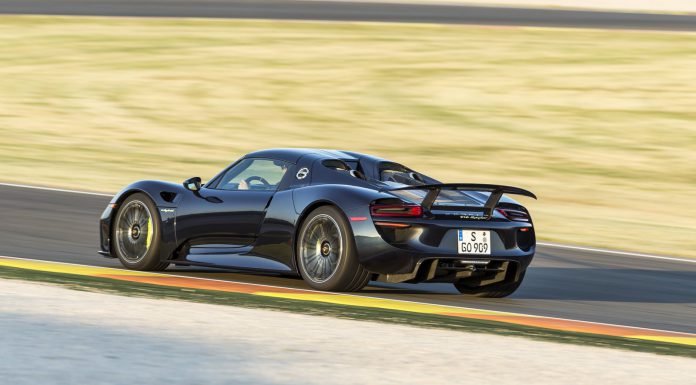 Porsche has confirmed that its range-topping hybrid hypercar, the Porsche 918 Spyder, is likely to sell out by early December.
While recently speaker with Reuters, Porsche sales chief Bernhard Maier revealed that the German marque is "close to the finish line" with 918 Spyder production thanks particularly to recent demand in North America.
Maier said at the time of the interview that less than 100 examples of the Porsche 918 Spyder are still available to customers around the world.
In case you didn't know, just 918 examples of the car are destined for production therefore making it rarer than the Porsche Carrera GT it succeeds. However, production is almost double that of the 499 unit run of the LaFerrari and significantly more than the 375 McLaren P1s being produced.
Under the hood, the Porsche 918 Spyder of course uses a mid-mounted 4.6-litre V8 engine producing 608 hp independently – the highest specific power of any naturally aspirated Porsche engine. The V8 is then supplemented by a further two electric motors mounted on each axle. The electric motors can either drive the wheels independently or work together with the engine to boost performance. Each motor produces enough power to boost the total figure to an amazing 887 hp. A seven-speed Porsche Doppelkupplung (PDK) controls power delivery to the rear wheels.