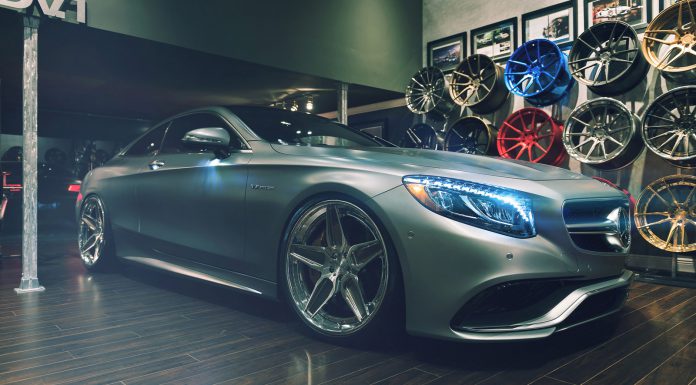 The Mercedes-Benz S63 AMG Coupe combines luxury, performance and beauty in one package unlike any other car on the market. Having had the privileged of driving it in the past, we know just how impressive the S63 AMG Coupe is once you're behind the wheel.
Despite looking so sleek from the factory, the crew at ADV.1 Wheels recently decided to fit a matte grey Mercedes-Benz S63 AMG Coupe with a set of their aftermarket wheels. Alongside the wheels, the S63 AMG features lowered suspension.
As for the wheels, they are the ADV5|S Track Spec CS and feature a brushed aluminium finish on the spokes and polished aluminium for the lips.
What do you think of the results?