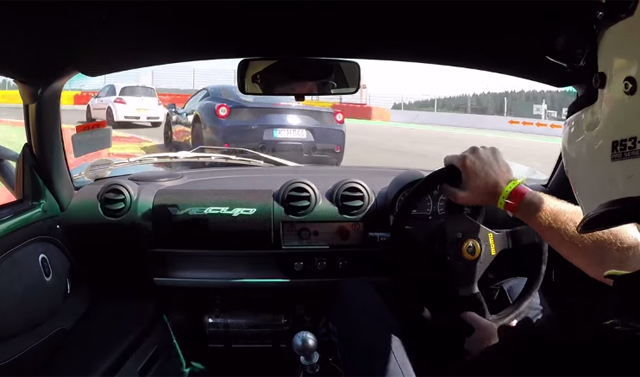 Just yesterday, Lotus chief executive Jean-Marc Gales revealed that a key goal of the British firm is to expand its dealership network to help its return to profitability. After all, the automaker itself develops some of the very best sports cars on the market so with some extra exposure, Lotus should be back to its former glory.
[youtube]https://www.youtube.com/watch?v=UMoRMk_6nrE[/youtube]
As if you needed reminding of just how potent Lotus models can be, we stumbled upon the following video. It features a green Lotus Exige V6 Cup chasing a Ferrari 458 Speciale at the Spa-Francorchamps circuit in Belgium. Despite the screaming V8 of the 458 Speciale delivering over 250 hp more, the Exige V6 cup manages to stick with it albeit thanks to some traffic.
Nevertheless, it is still impressive to see what the automaker is capable of producing even at the worst of times!