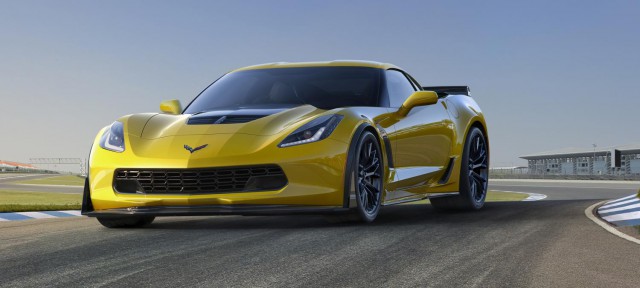 Production of the 2015 Chevrolet Corvette Z06 has officially kicked off with the very first customer example rolling off the production line yesterday.
According to a member on Stingray Forums, the first example was finished in gloss black and rumbled down the line at 9:26 in the morning. Unsurprisingly, production of the brand new Corvette Z06 will be limited in that just 7 examples will be produced per hour.
While discussing the news with Autoblog, Chevrolet spokesman Monte Doran said, "Yes, we started producing customer cars yesterday. We are not shipping cars to customers yet, though. We're still doing final quality checks and audits and will begin shipping cars in the coming weeks."
As if you need reminding, the new Corvette Z06 features a brand new 6.2-litre LT4 supercharged V8 engine delivering 650 hp and an equal 650 lb-ft of torque under the hood. Peak horsepower is reached at 6400 rpm while peak torque is found at 3600 rpm. Excitingly, 90 per cent of the total torque figure is available from just 2500 rpm through to 5400 rpm.
This engine can then be mated to either a traditional seven-speed manual transmission or a quick-shifting eight-speed auto 'box.
[Via Autoblog]