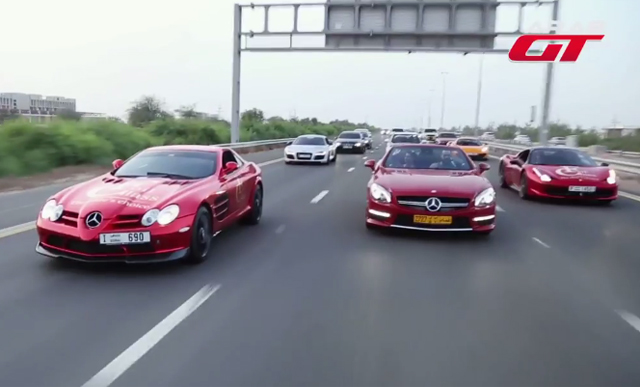 It is certainly no overstatement to classify Dubai as the absolutely king of supercars. Despite not having an auto industry of its own, the wealth of the small city in the United Arab Emirates means it is a mecca for the latest and greatest sports cars and supercars in the world.
[youtube]https://www.youtube.com/watch?v=pdc-Dub1Sig[/youtube]
The incredible Dubai Super Sprint event was recently held in the city and some truly mind-blowing cars came out to participate. As the following video shows, there were cars like a Liberty Walk Ferrari 458 Spider, an almost chrome Lamborghini Aventador LP720-4 50th Anniversario Roadster, multiple McLaren P1s and Bugatti Veyrons (including a couple of Super Sports) as well as some of the finest vehicles of the Dubai Police force.
This video really has to be seen to be believed!