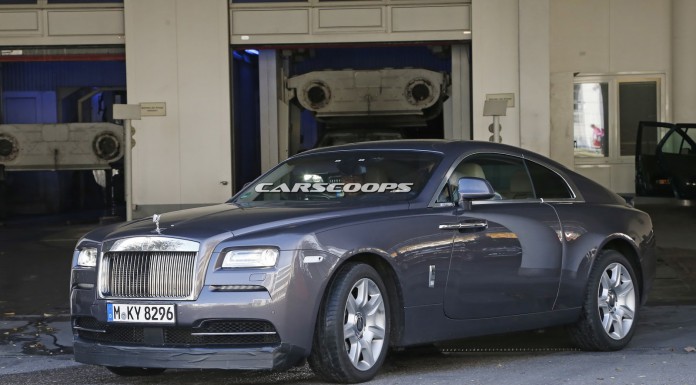 As it stands, the Rolls-Royce Wraith is the most performance-oriented model offered by the British automaker. Now however, spy shots have emerged depicting what could be an even more focused variant of the Wraith set to hit the market in the near future.
This prototype can be immediately identified as a test mule because it features an extended front splitter as well as a subtle bootlid lip spoiler at the rear. These new elements have then been covered in black tape presumably in the hope that they'd go unnoticed.
If Rolls-Royce is indeed working on a more potent version of the Wraith, it will feature changes and upgrades far beyond these small visual tweaks. As a result, the Wraith's 6.6-litre twin-turbocharged V12 engine will be inevitably modified to deliver in excess of the standard 624 hp and 800 Nm of torque.
Beyond the engine upgrades likely to adorn the car, it seems inevitable that Rolls-Royce will tweak the suspension to provide a firmer ride and improve the handling of the luxury car.
[Via Carscoops]