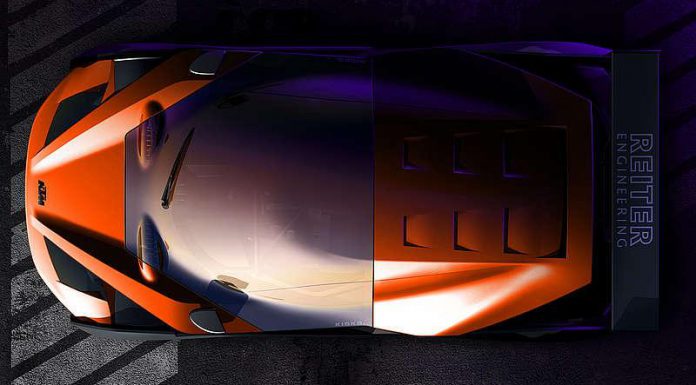 KTM and Reiter Engineering have just teased a new KTM X-Bow based racing car set to take part in racing series' in Europe, the United States and Asia.
Details about the new X-Bow Racer remain very sketchy at this point with it even being unclear just what racing series the car will compete in. In case you didn't know, KTM currently has its one-make X-Bow Battle racing series but it seems as though this new racer will compete in a selection of different series.
As the teaser image shows, the KTM and Reiter Engineering developed X-Bow racer will be dramatically different to the road-car. As a matter of fact, it features a completely glass cockpit, a revised front end, a new race-spec rear decklid as well as a towering rear wing.
When discussing the car, Hans Reiter said, "Now is the ideal time to introduce a revolutionary new vehicle concept into international customer motorsport. This is an opportunity I did not want to miss and I presented my ideas to KTM. I'm convinced that the new model will attract a lot of interest and will be very successful internationally. My thanks to project partners KTM Sportcar, KISKA and KTM Technologies who have energetically supported us in realizing the project."