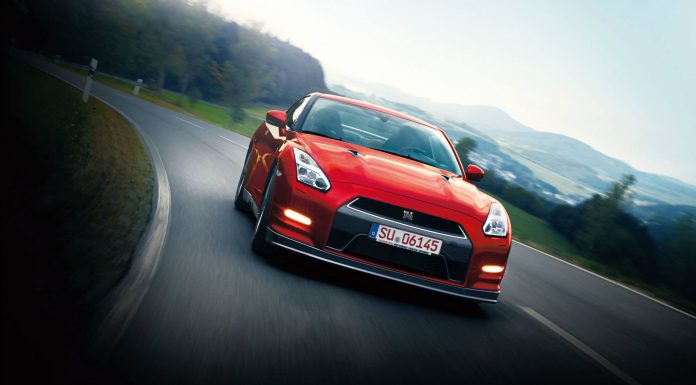 Not too long after being spied testing, it has emerged that the 2015 Nissan GT-R will be introduced at the Tokyo Motor Show 2014 later this year. It will come exactly one year after the 2014MY GT-R was revealed and is expected to be the final iteration of the R35-generation GT-R before it is replaced by a hybrid powered successor.
Alongside the inevitable visual and aerodynamic tweaks which are apparent on most new model year Nissan GT-R's, the 2015 car will include a range of performance modifications and see the introduction of some new variants. First up, engineers at Nissan are said to have tweaked the Japanese sports car's dampers to further improve handling and ride quality.
2014 Nissan GT-R

Elsewhere, the nitrogen filled tyres are said to have been modified alongside the engine, transmission, transaxel and driveshaft. These upgrades to the powertrain are said to have reduced friction and will apparently enable the 2015 Nissan GT-R to accelerate even faster than the current car.
Finally, two new variants are set to be introduced. The first will be the Track Edition and the second the 45th Anniversary Edition. The first will invariably be tuned to track driving and consequently feature revised suspension, new Dunlop SP Sport Maxx GT600 DSST tyres and forged aluminium wheels from Rays.
As for the 2015 Nissan GT-R 45th Anniversary Edition, it will be limited to just 45 examples with each finished in Silica Breath. It will be based around the GT-R Premium Edition.
[Via TSK]