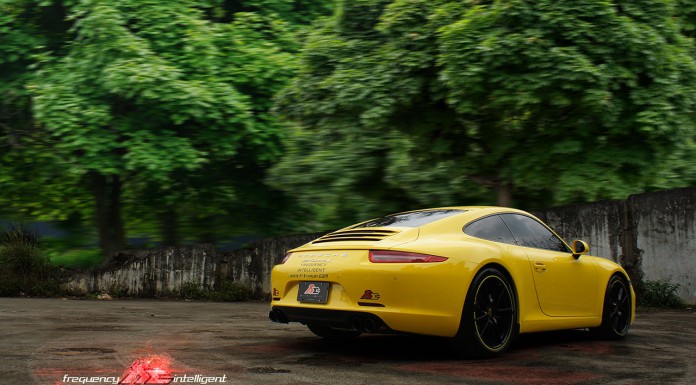 Beneath the skin, the 991-generation Porsche 911 Carrera S features a beefed up 3.8-litre naturally-aspirated six-cylinder engine delivering a mighty 400 hp. When combined with an overall light weight, a manual transmission (or the optional PDK), the Carrera S is generally considered one of the most sports cars currently available.
[youtube]https://www.youtube.com/watch?v=X6ny6VC1F3g[/youtube]
Due to the popularity of the car, a selection of aftermarket companies offer exhaust upgrades for the car and the Frequency Intelligent exhaust system is definitely one of the best! As with all the best kits from Frequency Intelligent, it includes a remote control to manually operate the values and this particular 911 Carrera S has been fitted with new catless headers alongside the exhaust itself.