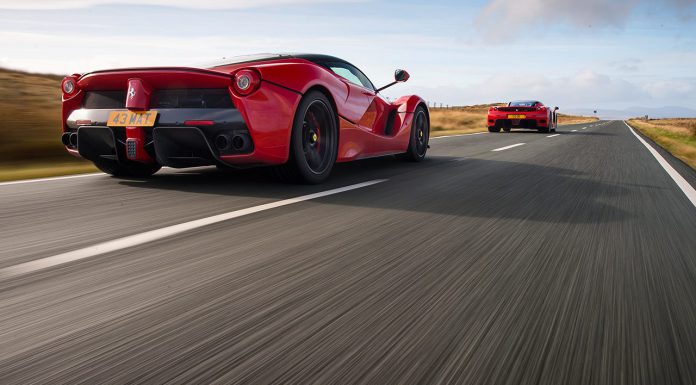 A new halo supercar from Ferrari only comes around once every decade. As a result, each one is designed to be yards ahead of its predecessor all while remaining true to the Italian automaker. In the 2000s, just two true hypercars have been introduced by Ferrari, the Enzo and last year, the LaFerrari.
Just 400 examples of the Ferrari Enzo were ever manufactured while a mere 499 units of the LaFerrari are destined for production. As a result, gathering the two great cars together isn't easy. Nevertheless, Dean Smith managed to arrange a photoshoot with an Enzo and a LaFerrari both of which are painted red. As you would imagine, the results are outstanding!
As a reminder, LaFerrari gets a 6.3 liter V12 which is connected to an electric motor similar to the system on the McLaren P1. The Ferrari F150 V12 has an output of 789 hp at 9000 rpm and 700 Nm at 7000 rpm while its electric motor has a maximum output of 161 hp and 270 Nm of torque. That delivers a total combined power output of 950 hp.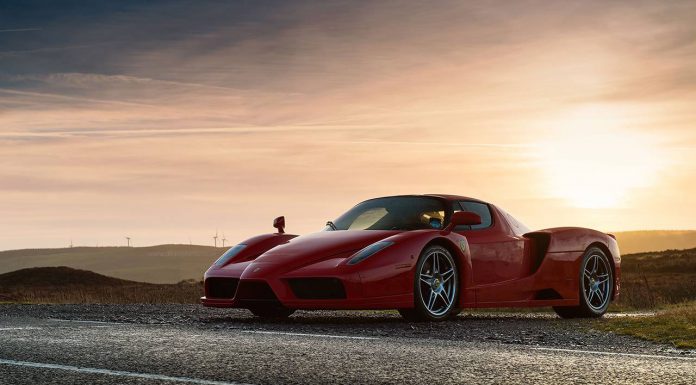 By comparison, the Ferrari Enzo makes use of an unadulterated 6.0-litre naturally-aspirated V12 engine delivering 650 hp and helping it reach 100 km/h in a mere 3.4 seconds!