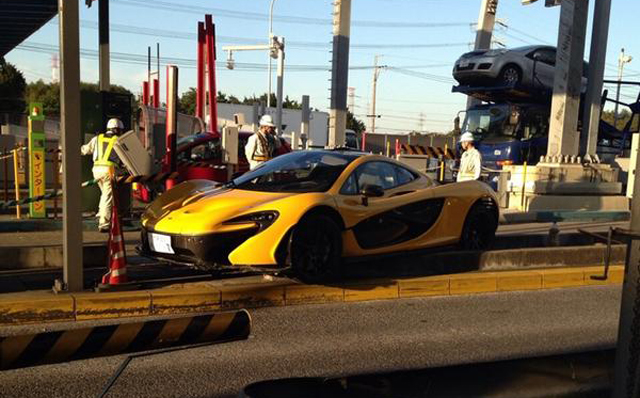 The first crash of any real significance for the McLaren P1 recently occurred in Japan after a Volcano Yellow example crashed at a toll booth station in Japan.
While circumstances around the crash remain unclear, the following image shows that the British hybrid hypercar somehow crested the high curb where it came to a rest.
However the crash occurred, some fairly expensive damage has been done. First and foremost, the carbon fibre front splitter is thoroughly banged up with sections of the bumper itself also appearing to have sustained quite a hit. Additionally, the carbon fibre side skirts have been damaged not to mention the extensive harm likely to have been caused to the undertray.
Of course, if you're a McLaren P1 owner, you can certainly afford any repair bill!
[Via Japanizer]