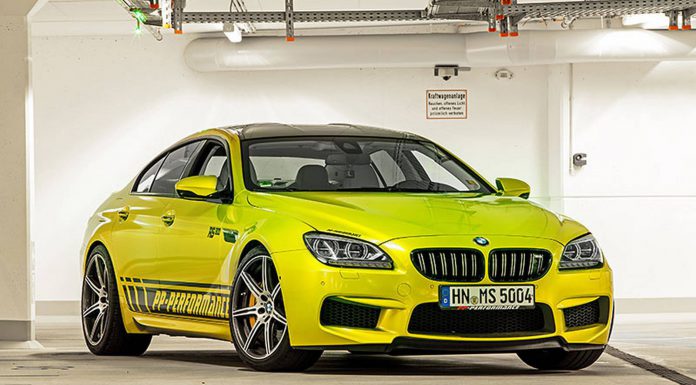 The BMW M6 Gran Coupe perfectly combines the performance of the regular BMW M6 Coupe with a more practical and versatile design than the two-door. As a result, one could comfortably regard it as one of the best high-performance, luxury sedans on the market. The tuned at PP-Performance evidently isn't one of them and has consequently released its potent RS800 package for the car.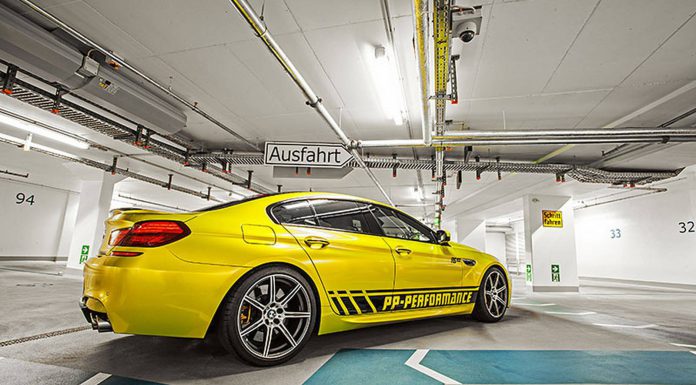 As the name suggests, PP-Performance has managed to boost power from the regular 552 courtesy of the potent twin-turbocharged V8 engine to a more than satisfying 800 hp. Torque has also been increased dramatically from 680 Nm to 950 Nm. As a result of this extra power and torque, PP-Performance claims that its BMW M6 Gran Coupe RS800 can reach a top speed of 328 km/h (203 mph).
The extra power has been achieved thanks to the use of a custom software optimisation, new downpipes, an Akrapovic exhaust system and BMC racing filters. The engine upgrades cost 14,999 euros.
To complete the upgrades, PP-Performance has painted this RS800 in a shade it dubs Electric Lime.