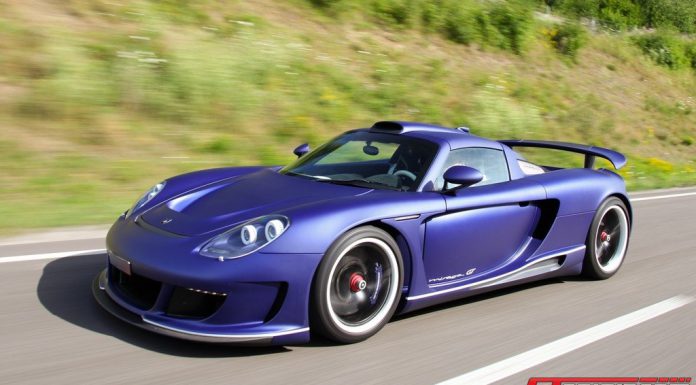 In the world of Porsche Carrera GT tuning, Gemballa unquestionably stands head and shoulders above the rest with its Gemballa Mirage GT package. The first examples were created quite a few years ago and now the German tuner has confirmed that just two examples of the 25 strong unit run are left for customers.
To create the Mirage GT, brave and enthusiast Carrera GT owners deliver their cars to the company's facility where the thorough visual, mechanical and aerodynamic changes are applied. Additionally, the Gemballa Mirage GT can be extensively personalised by customers and the firm has pointed out that delivered examples are holding their value very well.
GTspirit Review of the Gemballa Mirage GT

Alongside the announcement that just two examples of the Mirage GT remain to be sold, Gemballa has confirmed that it is working on a successor built around the range-topping Porsche 918 Spyder hybrid hypercar. It too will be limited to a mere 25 examples and despite the designs yet to be made public, the company has already started to receive the first orders.
As a reminder, the Gemballa Mirage GT features a massaged variant of the Carrera GT's 5.7-litre naturally-aspirated V10 engine to deliver 670 hp and 630 Nm of torque instead of the standard 612 hp and 590 Nm.