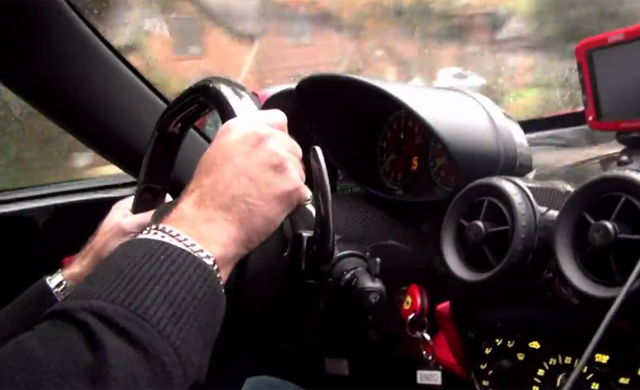 Designed by Pininfarina and fitted with a screaming 6.0-litre V12 engine, the Ferrari Enzo really is one of the greatest and most iconic supercars ever manufactured. While it is significantly less powerful than the more recent LaFerrari with its hybrid powertrain, the Enzo is perhaps one of the last true supercars perfectly combining raw naturally aspirated V12 power, minimal weight and high-downforce.
[youtube]https://www.youtube.com/watch?v=StzpAC4AUs8[/youtube]
While the car is perfectly suited to a racetrack and even capable of being driven on the road quite comfortably, the Italian exotic isn't really a fan of the wet. Nevertheless, Supercars of London recently jumped on board a bright red Enzo in the wet and it certainly made for an interesting ride!