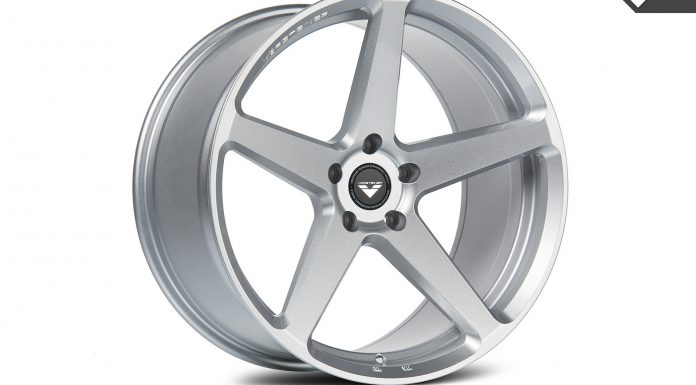 Just a few days after unveiling its V-FF 101, V-FF 102 and V-FF 103 Flow Forged wheels, Vorsteiner has just taken the wraps off the new V-FF 104s at SEMA 2014.
As with all forged wheels from Vorsteiner, the new V-FF 104 perfectly combines strength, minimal weight and style in one impressive package. On average, each Flow Forged Vorsteiner wheel weighs 25 per cent less than a conventionally casted aftermarket wheel all while being significantly stronger.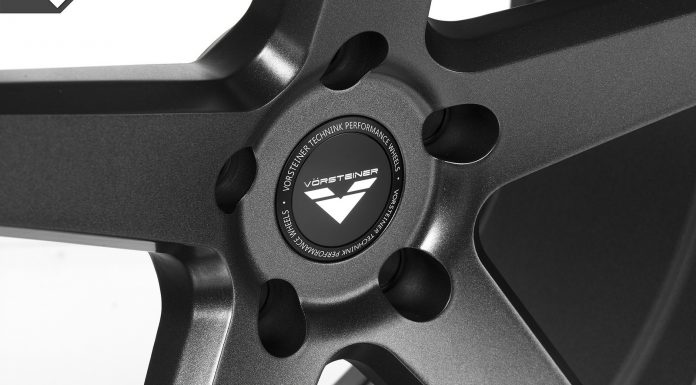 As for the design, the V-FF 104 is limited to 20-inch sizes with widths varying from 8.5-inches through to 11-inches. It is available in Mercury Silver, Carbon Graphite and Mystic Black and is tyre pressure monitoring system compatible and features a five-spoke design.
In terms of the previously revealed V-FF 101's, they feature a twin-10 spoke design and can be finished in Mercury Silver, Mystic Black or Carbon Graphite. The V-FF 102 on the other hand utilise a more traditional 10-spoke design and are available in the same finishes. As for the V-FF 103, they are quite possibly the most eye-catching and come in the same options of finishes.