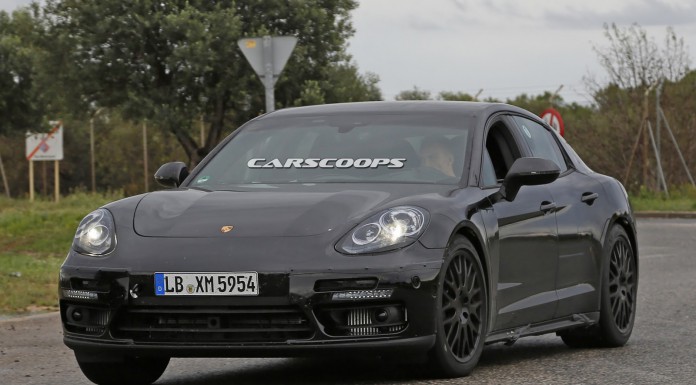 Not too long ago, Porsche confirmed that one let-down of the current-generation Panamera is its styling. With this in mind, the German firm is embarking on improving the design of its new flagship luxury sedan and now a second-gen Panamera prototype has been spied testing the restyled body.
This test mule features a sleeker overall design with new side skirts and a brand new front bumper. Inevitably, these components aren't production-ready but they do give an indication of some of the stylistic upgrades expected. Elsewhere, new headlights are featured with them evidently smaller and more similar to those from the Porsche Cayman/Boxster duo than the current Panamera range.
When recently discussing the design of the second-generation Panamera, the project's chief designer Michael Mauer said, "If you ask a designer, the next generation could always be better and should always be better. It's almost 10 years ago, so I think I would be in the wrong job if I would say that is the best car ever, you can do better. The next generation will be a typical Porsche, a typical Panamera, but it will look better.
"We as designers when we saw the first models were fighting for a faster roofline, which means less headroom, and in the end decisions were taken and we got that. The roofline was high on my agenda to improve … the roofline [of the next generation] will be faster," Mauer said.
Beyond the design, the second-generation Porsche Panamera will ride on a completely new platform. This will be the MSB platform set to be shared across the Volkswagen Group. This platform will also be shared with the next-gen Bentley Continental and features a drivetrain mounted near the front bulkhead and within the car's wheelbase.
[Via Carscoops]