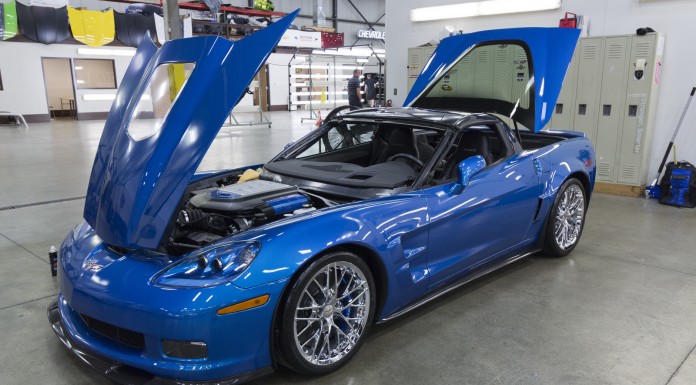 Back in February, an incredible sinkhole opened up under the National Corvette Museum and went on to swallow no less than eight prized Corvettes on display. One of the most eye-catching to be damaged by the sinkhole was a Corvette ZR1 nicknamed 'Blue Devil'. At the ongoing SEMA 2014 show, Chevrolet has unveiled the restored car.
Compared to the other Corvettes swallowed by the sinkhole, the Blue Devil wasn't significantly damaged. As a matter of fact, after being extracted from the sinkhole, it was actually started and driven away.
In total, it took six weeks for the General Motors Heritage Center to fully restore the Corvette ZR1 Blue Devil. Some of the parts which required fixing were the carbon fibre ground effects package, the doors and a brand new windscreen. The glass in the bonnet was also replaced alongside bent control arms, the headlights and oil lines. Additionally, the car was entirely resprayed.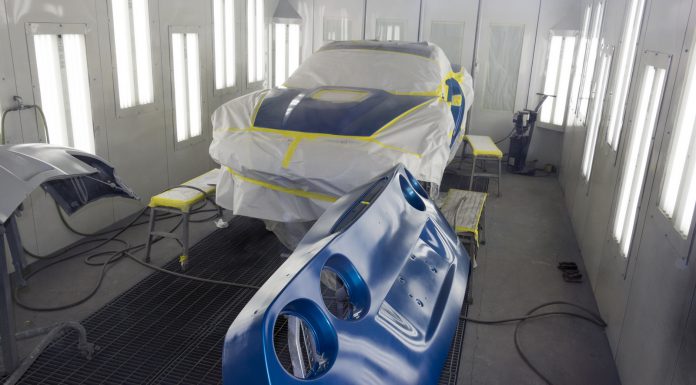 In case you didn't know, this particular Corvette ZR1 is important as it was one of just two examples on display when the car was originally revealed at the start of 2008.