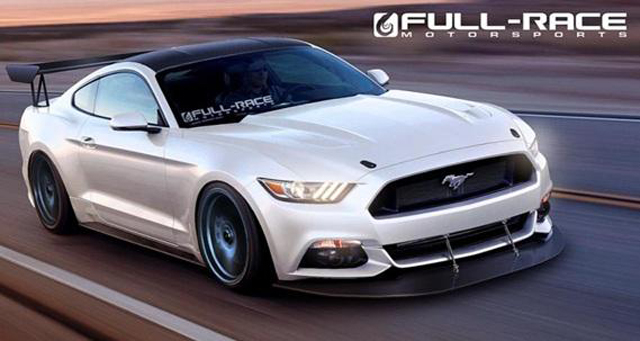 The 2015 Ford Mustang is certainly proving to be the most popular car to tune and upgrade for SEMA 2014. With that in mind, two further custom Mustangs have been previewed before their put on display today.
The first comes courtesy of Full-Race Motorsports and is based around the mid-range Mustang and its 2.3-litre EcoBoost turbocharged four-cylinder engine. Thanks to some extensive modifications including the fitment of a new intake, exhaust manifold, intercooler, oil cooler, downpipe, a new BorgWarner turbocharger and a turbo downpipe alongside some ECU tuning, the car delivers a mighty 500 hp and 450 lb-ft of torque despite its small size.
Beyond the engine, Full-Race Motorsports have equipped their 2015 Ford Mustang with a complete coilover suspension kit and a new limited-slip differential alongside adjustable sway bars. To help bring the car to a stock, new Brembo brakes have been installed alongside FIA-approved racing seats.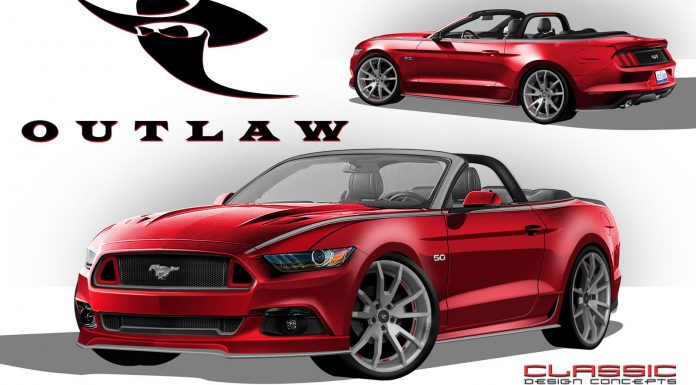 The second new Mustang heading to SEMA 2014 comes from Classic Design Customs. Their creation is based around the 2015 Mustang GT Convertible. Its 5.0-litre naturally-aspirated V8 has been boosted thanks to the fitment of a supercharger and consequently punches out 625 hp. Further upgrades include 20-inch wheels, Steeda shocks and springs, beefed up brakes from Wilwood and some visual modifications.