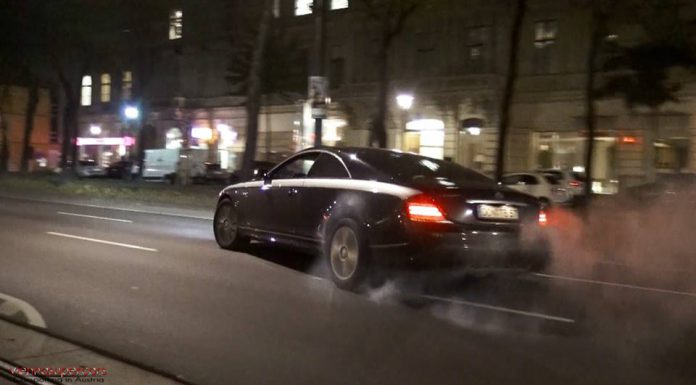 While the Maybach brand is dead and buried albeit on the verge of resurrection as a Mercedes-Benz branded variant, the ultra-luxurious models produced by the firm continue to stun. One of the most impressive and certainly rarest Maybach variants ever produced is the Maybach 57S Coupe built in collaboration with Xenatec. As a matter of fact, it is a one-off which we had the privilege of driving back in 2011!
[youtube]http://www.youtube.com/watch?v=iKpPVhi705w[/youtube]
While the car is all about luxury, it was recently filmed on the streets of Austria where it performed a nice little burnout for onlookers!
In case you didn't know, the Maybach 57S Coupe uses the same technical configuration as the four-door limousine. Both cars are powered by a 6.0 liter twin-turbo V12 manufactured by Mercedes-AMG. This engine provides 612 horsepower and a torque of 1000 Nm. Thanks to these performance figures, the 57S Coupé is capable of sprinting from standstill to 100 km/h in 5.0 seconds while the top speed is 275 km/h.