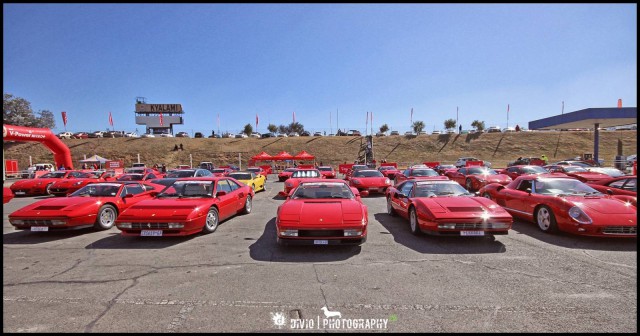 Back in July, the Southern Equatorial Ferrari Automobile Club held its annual Ferrari track day at South Africa's Kyalami Grand Prix Circuit recently purchased by Porsche.
The event has been held every year at the circuit since way back in 1978 and due to its popularity and extremely rich a diverse history, Ferrari enthusiasts turned out in absolute force. All up, there were over 10,000 spectators at the Ferrari track day with more than 200 Ferraris lapping the circuit.
Leading up to the track day, it was believed it could have been the final one held at the Kyalami Grand Prix Circuit with developers promising to build offices and residential buildings around it. As mentioned however, it was snapped up by Porsche and is set for a selection of improvements.
Some of the awesome cars in attendance included a Ferrari Formula One race car, a Ferrari F12 Berlinetta from Novitec Rosso, a selection of 458 Speciales one of which unfortunately crashed, a Ferrari 16M Scuderia Spider and many, many more!
[Via divio]