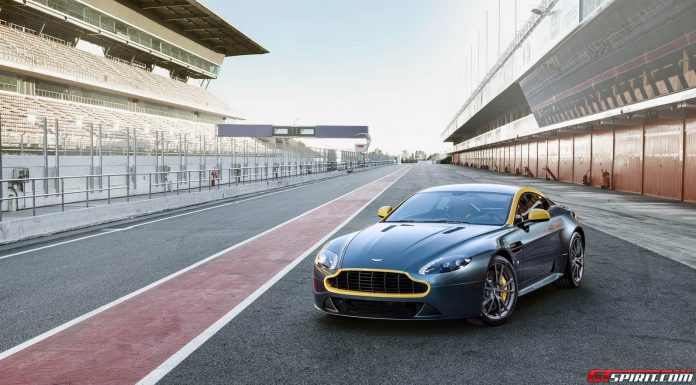 Earlier this year, the Aston Martin V8 Vantage N430 was released. Inspired by the V8 Vantage endurance racer, the N430 features a special livery as well as some performance improvements.
To test out the capabilities of the car, two Aston Martin V8 Vantage N430s took a journey from the 24 Hours of Le Mans through to the 24 Hour race at the Nurburgring. The following video highlights that journey.
[youtube]http://www.youtube.com/watch?v=2kc3rLgibdc[/youtube]
The Aston Martin V8 Vantage N430 gets the same 4.7 litre V8 found under the bonnet of the standard car. Available in Coupe or Roadster form it will get a power boost up to 436 PS at 7,300 rpm, identical to the highly acclaimed Aston Martin V8 Vantage S. The N430 is now able to reach 305 km/h whilst the 0-96 km/h time is just 4.6 seconds.
What sets the Aston Martin V8 Vantage N430 apart from other V8 Vantage is the special features including the carbon fibre and Kevlar seas, 10-spoke forged alloy wheels that save 20 kg in weight and unique styling cues. Appropriate for this video, much of the car's development and testing took place at the Nurburgring Nordschleife.