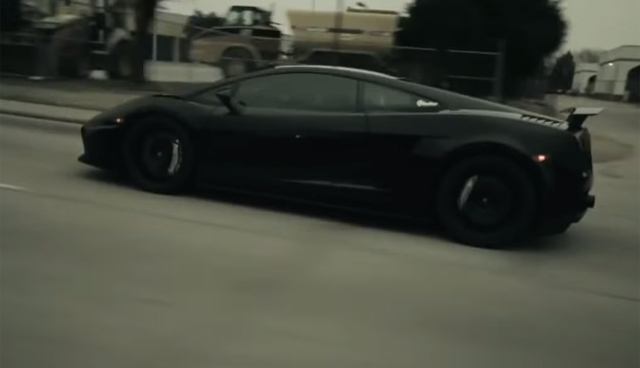 Whether it's the first-generation Lamborghini Gallardo or the second-gen, the V10 powered Italian supercar has long been a favourite among tuning companies. Due to the strength of its engine, twin-turbo Gallardos deliver upwards of 2000 hp and are among the world's quickest street legal cars.
[youtube]https://www.youtube.com/watch?v=VmRESqNI7E4#t=59[/youtube]
The following twin-turbo Gallardo from Dallas Performance is particularly noteworthy for the fact that it delivers 1600 hp and recently hit over 350 km/h in just half a mile in the U.S. Despite its insane performance, it actually looks stock from the outside besides the tinted taillights!