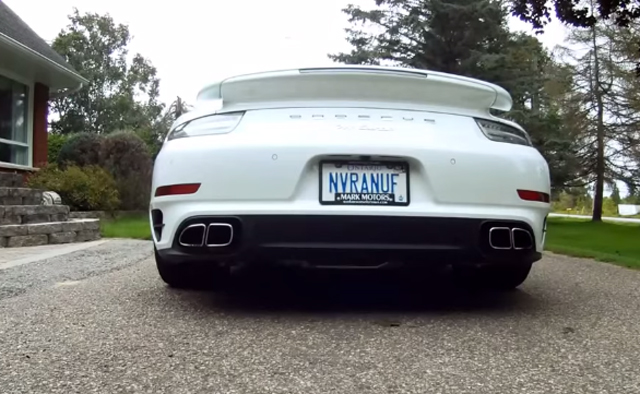 Whereas some cars like Lamborghinis and Ferraris sound just as fast as they really are, the Porsche 911 Turbo and Turbo S have always been a bit of an oddity. Despite their incredible Lamborghini-beating acceleration capabilities, the turbocharged engines have never sounded spectacular. As a result, aftermarket exhaust systems are extremely popular for the car and Porsche experts SharkWerks have just revealed their exhaust system for the 991-generation 911 Turbo and Turbo S.
[youtube]https://www.youtube.com/watch?v=5LcYXlpOcoc[/youtube]
The SharkWerks exhaust system is made entirely out of stainless steel and retains the standard factory catalytic converters. As a result of this, the system is legal across all of the United States. Alongside the added growl it adds to the engine, it also saves 10 pounds of weight.
[youtube]https://www.youtube.com/watch?v=TAOpL6-9xhs#t=89[/youtube]