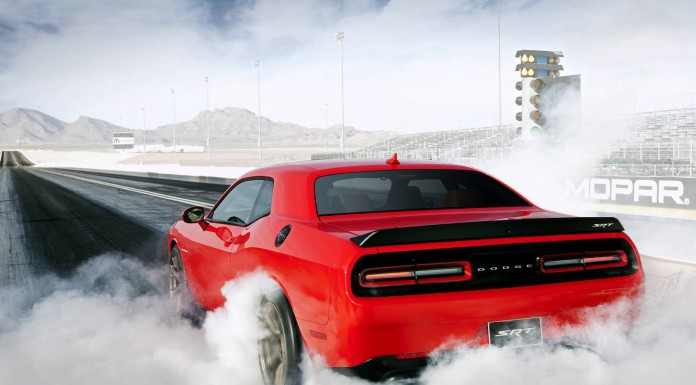 Not long after the 2015 Dodge Challenger SRT Hellcat was revealed, reports emerged that production would be capped to a mere 1200 units per year. However, while speaking with Allpar recently, Dodge brand chief executive Tim Kuniskis revealed that well over 5000 orders for the Challenger SRT Hellcat have been placed.
So keen were Dodge enthusiasts to get their hands on the world's most powerful muscle car that as soon as the online order system was opened, over 4000 orders came flooding in. Understandably, these figures have well exceeded forecasts from the American automaker.
In case you're wondering why the Challenger SRT Hellcat is proving so popular, here's why; Powering the Dodge Challenger SRT Hellcat is a supercharged 6.2-litre V8 engine delivering an insane 707 hp and 650 lb-ft of torque. That makes the Dodge Challenger SRT Hellcat the most powerful, road-legal factory production car ever easily eclipsing the 662 hp of the supercharged 2013 Ford Mustang GT500!
Design changes include a new front fascia and all-new vertical-split grille. It gets a larger, power-bulge aluminium hood with a dedicated "cold-air" intake much like the original Viper coupe. The hood comes standard in body colour and is available in a Satin Black finish. The quad projector headlamps are new too as is the larger front splitter and supercharger fender badges and notably, one of the headlights also serves as an air intake. The rear also gets a split tail-lamp design and new rear fascia.
[Via Allpar]